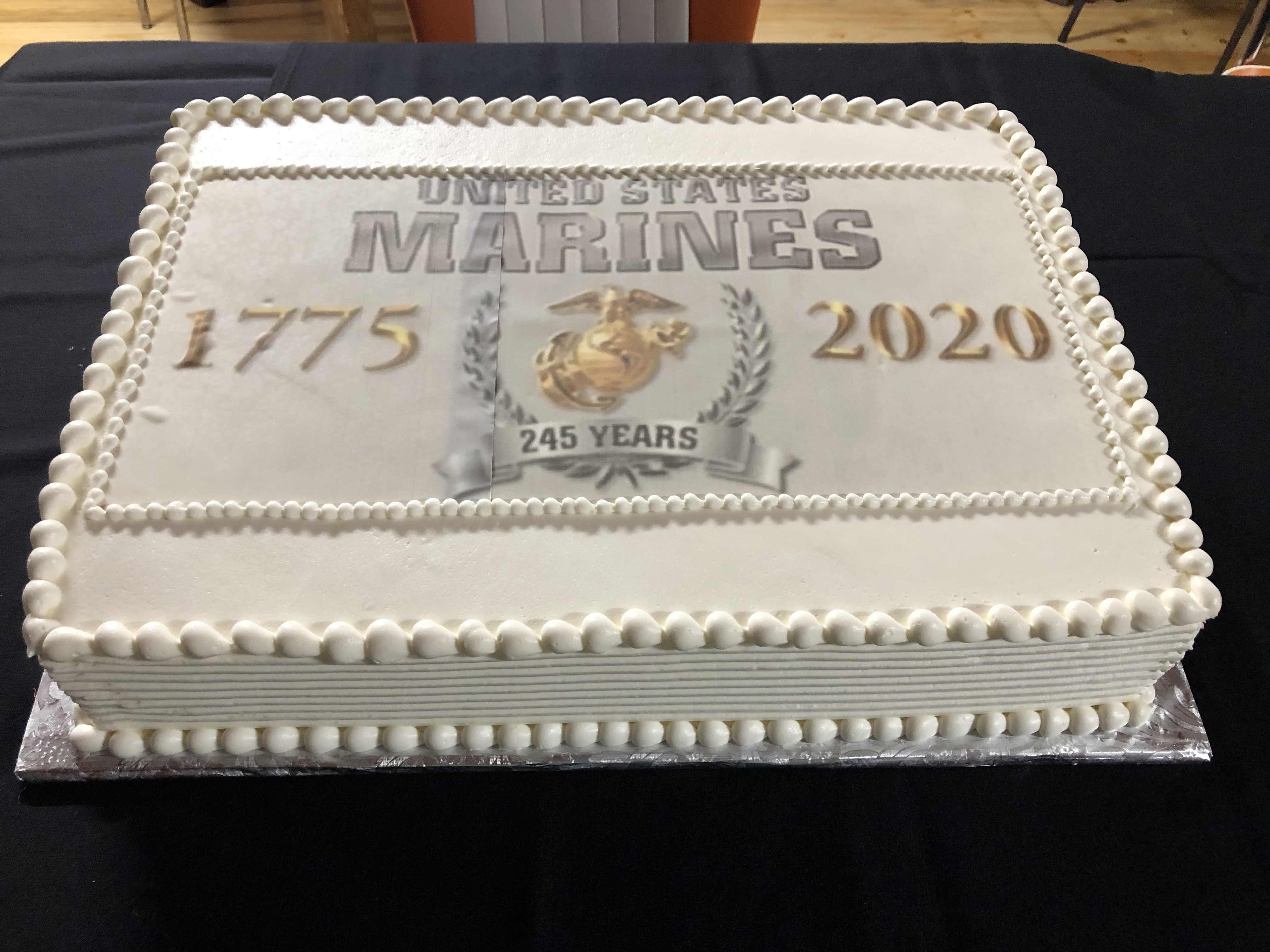 3DMilitaryWear.Com would like to thank Sam's Boat in Houston for throwing a great birthday bash for the United States Marines Corp that turned 245 years old in 2020. The Manager of the Richmond location, Cotton (a Marine himself) and his staff did a wonderful job. The cake was decorated perfect and delicious too.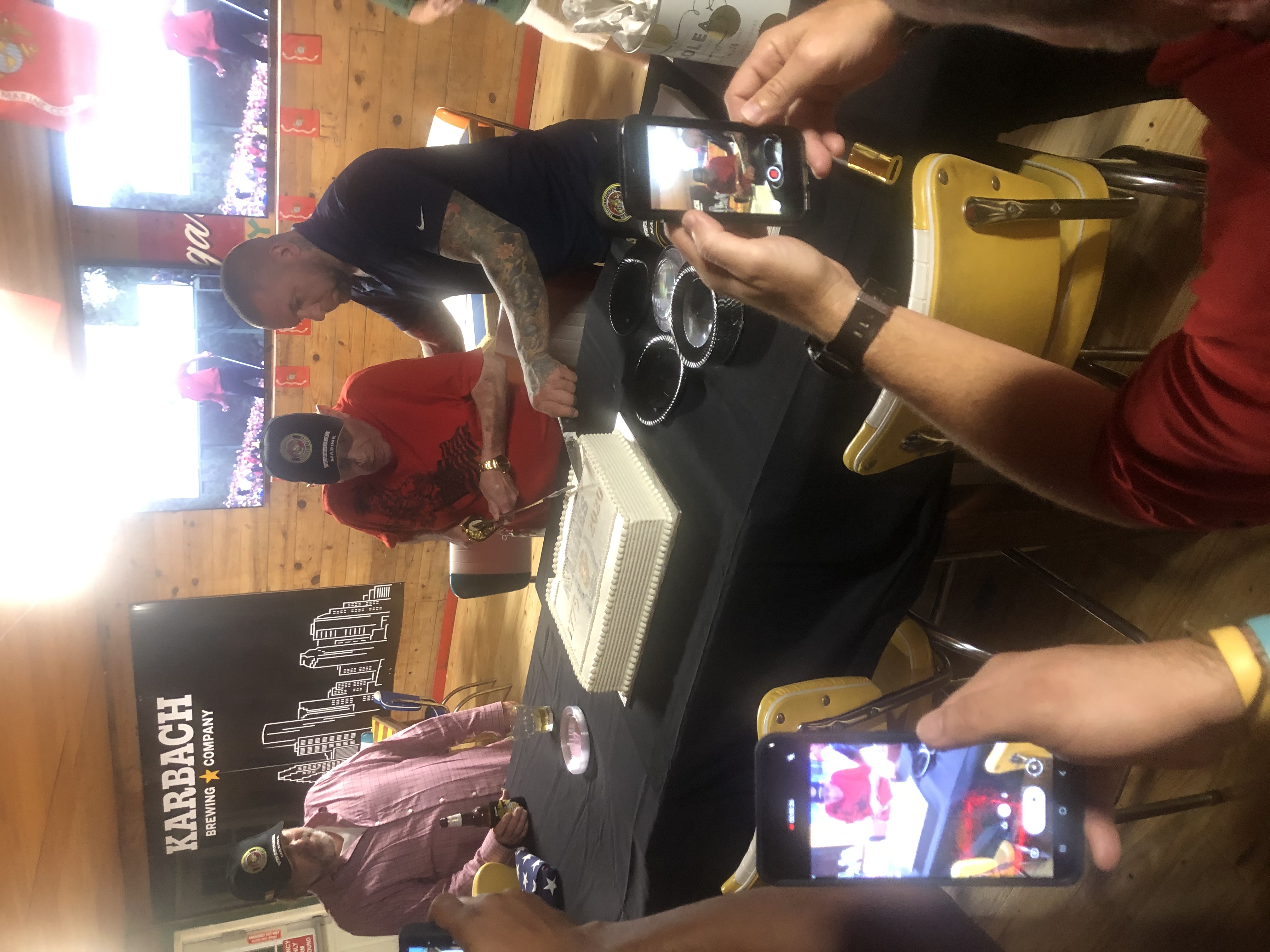 The honors of cutting the cake went to the oldest Marine present Mr. Jim Mabry, that cut it with a ceremonial sword.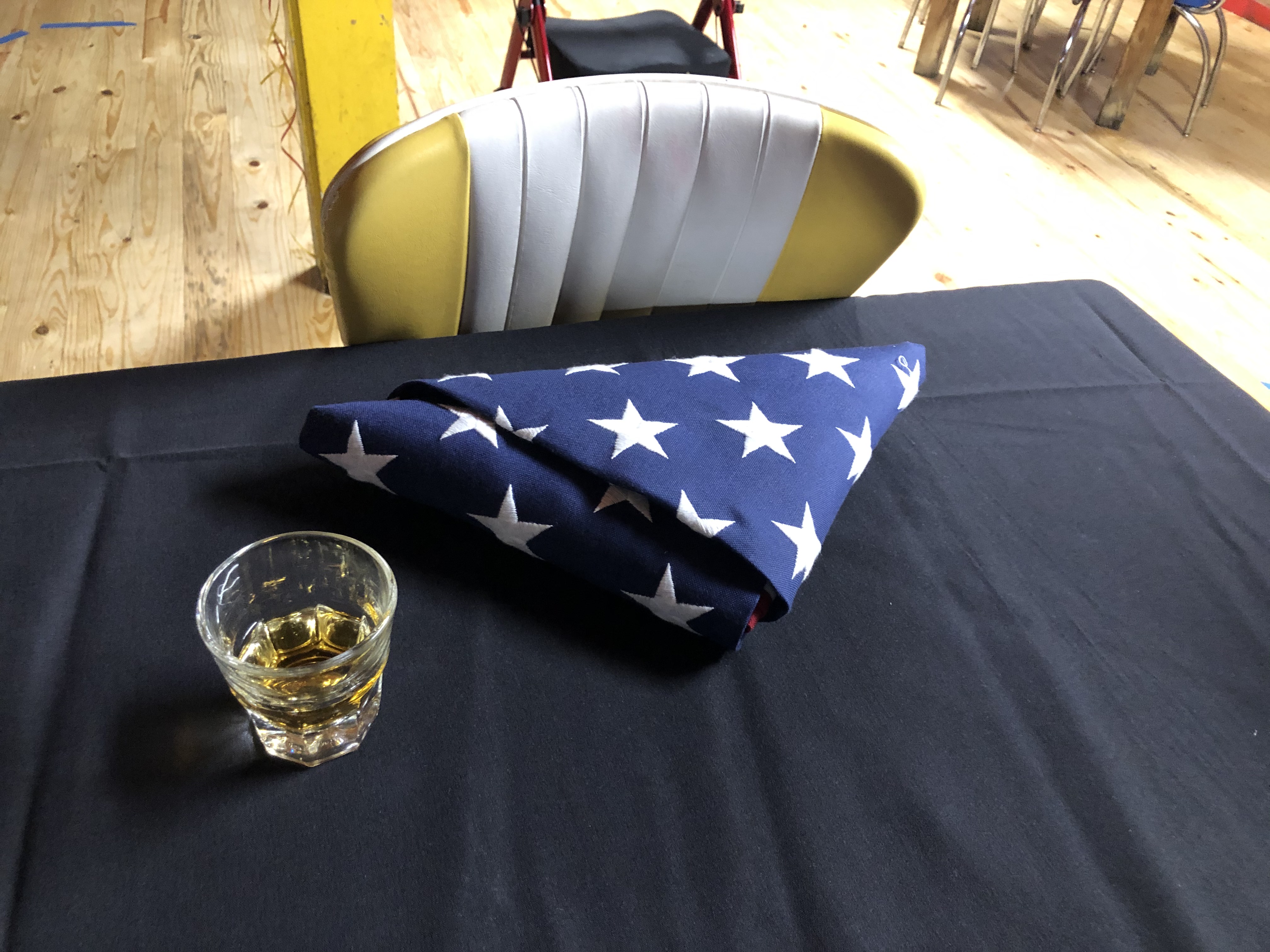 They honored the Solider that did not come back with a seat at the table represented by the Marine Flag and saluted them with an adult beverage shot.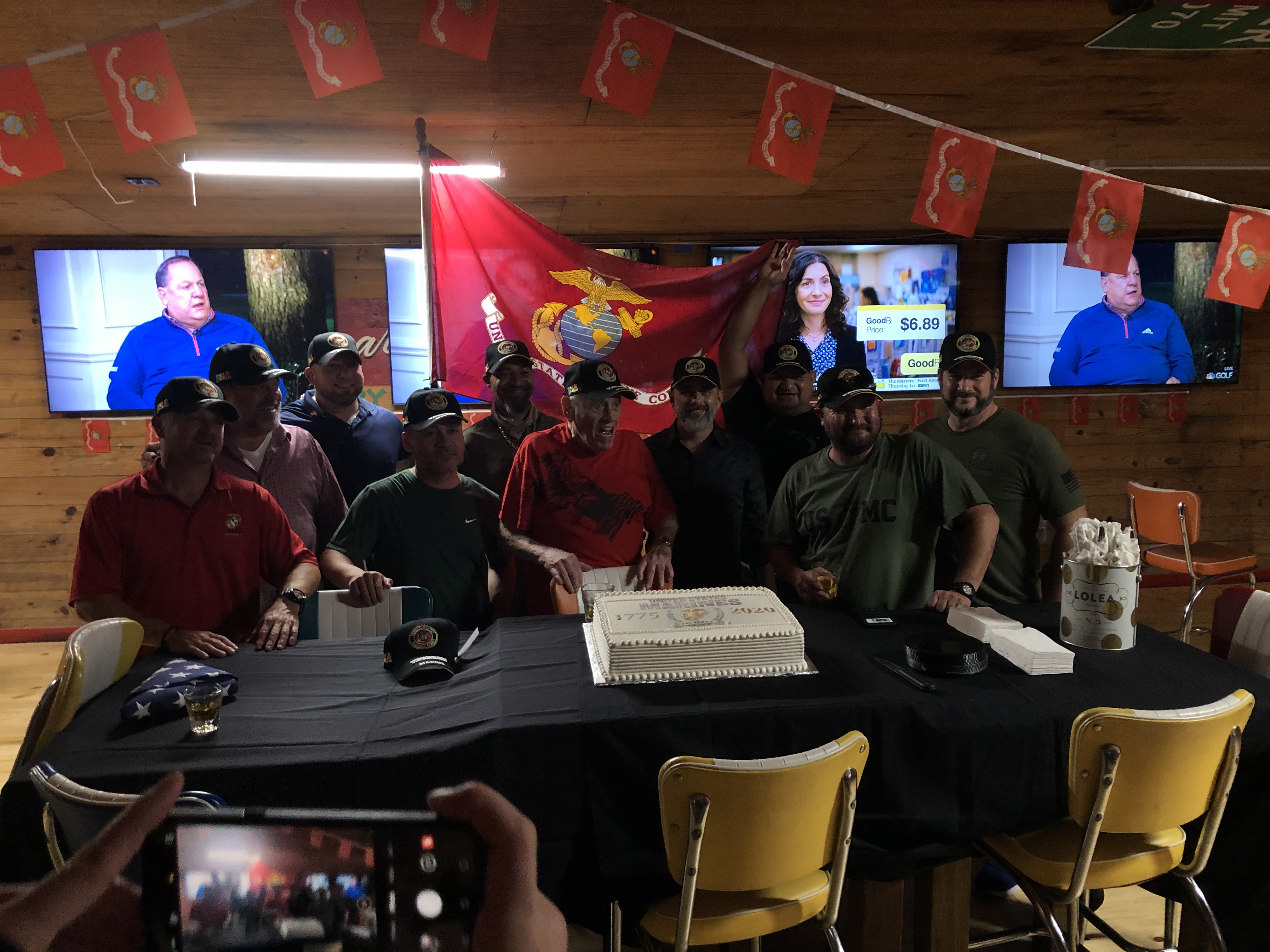 3DMilitaryWear.com was proud to sponsor this occasion with caps and food for everyone.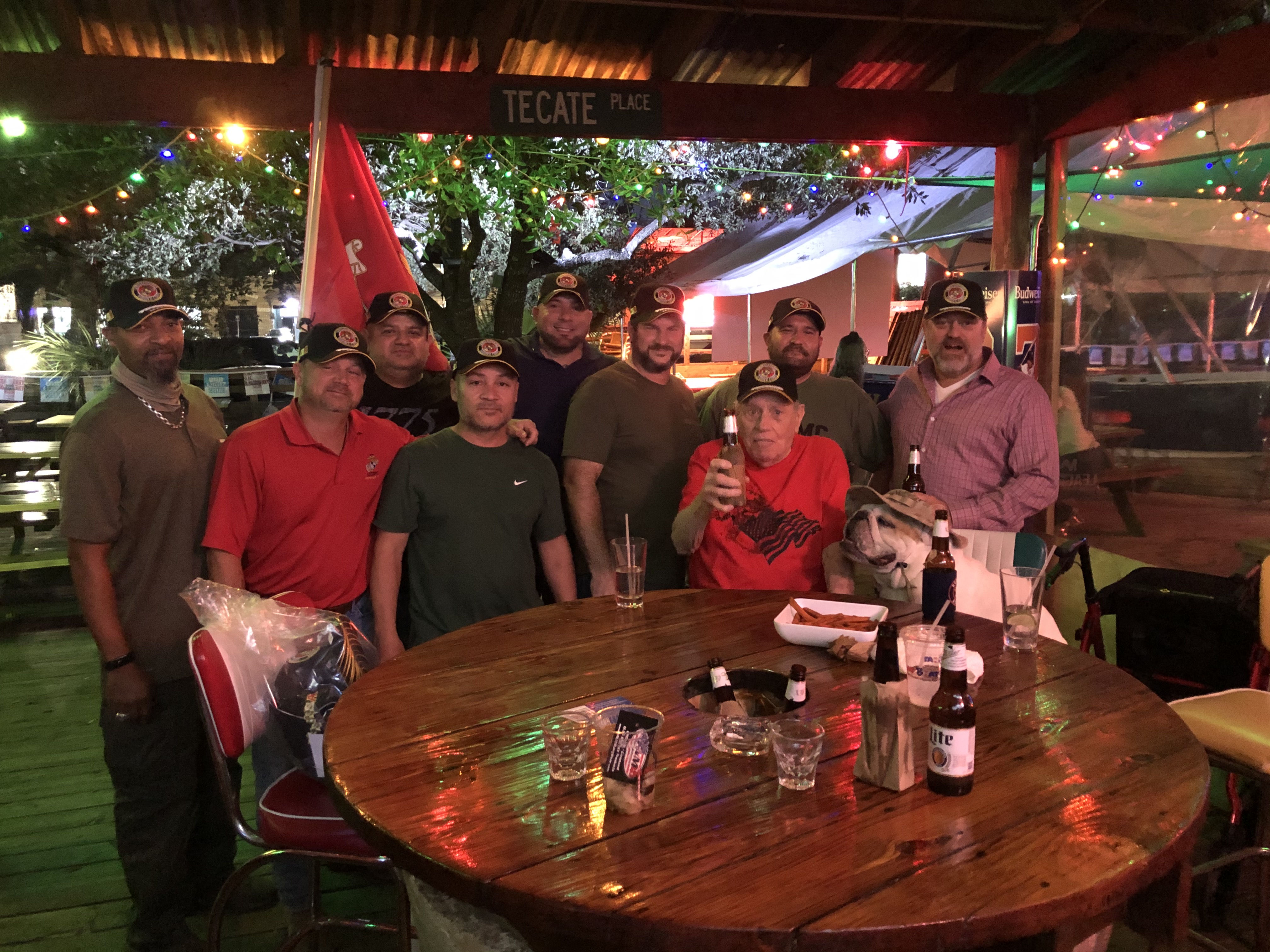 Look at the picture closely and you will even see that Marine Mascot Bulldog, What is his Name? Well, SEMPER FI of course.